Standing Rock Indian Reservation
Helping Hands - Catholic Church
Presiding Bishop's Millennium Development Goals
St Luke's has been supporting the people of the Standing Rock Reservation for several years. We have collected good used clothing and also new clothing for the residents and sent a semi truck full to North Dakota. This winter we focused on the elderly and sent stockings with things to keep them warm/. We stuffed the stockings with other non essentials as well. There was some overflow and we donated that to the local social service organization. We were unaware of their need and this might lead to our support on an on going basis. We are hoping to make a mission trip there in the future.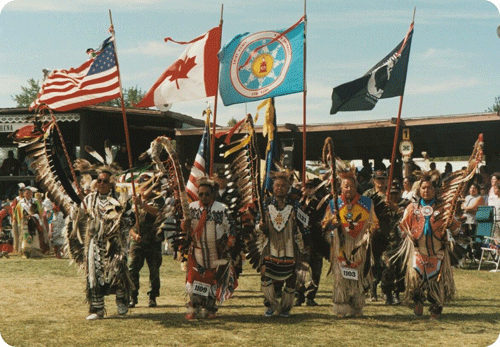 We have been very supportive of Trinity Ranch, a diocesan camp in southern Colorado. We have had work days there to refurbish cabins along with other projects. We also have provided scholarships to local children who could not have otherwise have had a camping experience.

A note from BISHOP TARRANT of SD, Fall 2011:
Dear Vicar;
I came across your note you enclosed with a check sometime ago and I am aware of St Luke's generosity to the people of the Standing Rock Reservation. Thank you!
As you know the Diocese of SD serves some of the poorest people in our country. Over half of our Diocesan family are Native American and over half of our congregations are on Reservations. We've just hired our first full time Native American youth worker to serve at Standing Rock. We hope to hire seven more in the coming year to serve on each of the Reservations in our Diocese. It is an exciting time in SD and we believe a new day of hope is dawning. Please keep us in your prayers as we forge ahead in reaching out to the youth and young adults in our Diocese. Thanks for you support. Faithfully, +John
We support the local health department.
We collect food for the Helping Hands food basket in Westcliffe. We also direct discretionary funds their way to help with the needs of the community. Although we are an affluent community, people have no idea of the local poverty that needs to be addressed.