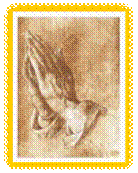 St.  Luke's prayers are with everyone for your safety and good health during your travels.
St. Luke's continued prayers to all the Colorado, New Mexico, Arizona and Utah fire victims and their families and friends. A special prayer of thanks and praise to all the firefighters and responders.
In Memory of the brave and strong Hot Shot Unit members killed in fighting the Yarnell Hill Fire, Arizona involved in the worst firefighter accident since 9/11 and for two long term seasonal Forest Service firefighters killed in a one-vehicle accident.  St. Luke's prays for strength and courage to their loved ones, families, friends, co-workers, supervisors, safety officers, etc. who now must bear the grief of such tragedies.
* Andrew Ashcraft, 29                    * Kevin Woyjeck, 21        * Anthony Rose, 23
* Eric Marsh, 43                                 * Robert Caldwell, 23      *Clayton Whitted, 28
* Scott Norris, 28                               * Dustin Deford, 24         * Sean Misner, 26 *Garret Zuppiger, 27                   *  Travis Carter, 31                *John Percin, 24
* Grant McKee, 21                           * Travis Turbyfill, 27       * Jesse Steed, 36
* Wade Parker, 22                            * Joe Thurston, 32           *William Warneke, * * Christopher MacKenzie, 30
* Mike Pena                                       *Samuel Sanders
St. Luke's prays for healing, strength, courage and faith:
for Adam Hutchinson, Ann & Ann's son & grandson, renal failure and now on dialysis
for Adeline LoPresti, Pete & Cathy's, mother & mother-in-law, for healing
for Bekki Crippen's continued successful training with her new therapy dog
for Alan McPeak's continued healing and strength from his stroke
for Mary Ann (McPeak's friend) suffering and recovery from cancer
for Michael Livengood, Glen  and Debbie Livengood's young 29 year old son, suffering from cancer
To all the families and caretakers of those suffering; our hearts, love and prayers are with you during this time for strength, courage and divine guidance.